20W fast charging ultra-thin limit, biscuit shape, stunning the world
Shenzhen GOOD-SHE Technology Co., Ltd. is a company specializing in the production and processing of chargers, data cables, power adapters and other products. It has a complete and scientific quality management system. Over the years, we have continued to innovate to adapt to the development of the global electronics industry, and provide many new and old customers with high-quality and low-cost adapter products.
GOOD-SHE has a 20W biscuit charger that has passed PSE, FCC, and ETL certifications. It is equipped with American standard pins. It is a fast charging product sold overseas. In addition, it supports fast charging protocols such as QC and PD, which can charge the iPhone 12 at full speed. Let's disassemble this charger to see how it uses materials and workmanship.
GOOD-SHE 20W mini PD fast charge charger, GOOD-SHE Tech 30W USB PD charger, GOOD-SHE Tech 18W PD charger and other products, in addition to a variety of products for customers to choose from.。
1. Appearance of GOOD-SHE 20W biscuit charger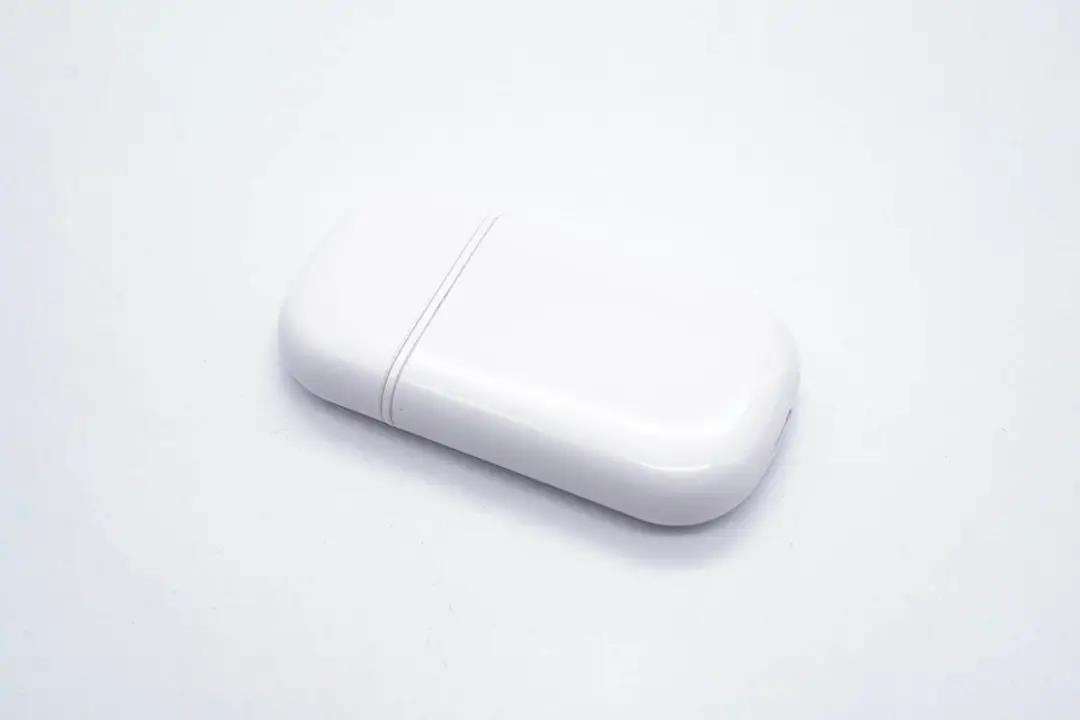 The charger adopts a PC material white shell, the two parts of the shell are treated with shiny and matte, rounded corners, and the whole is very simple.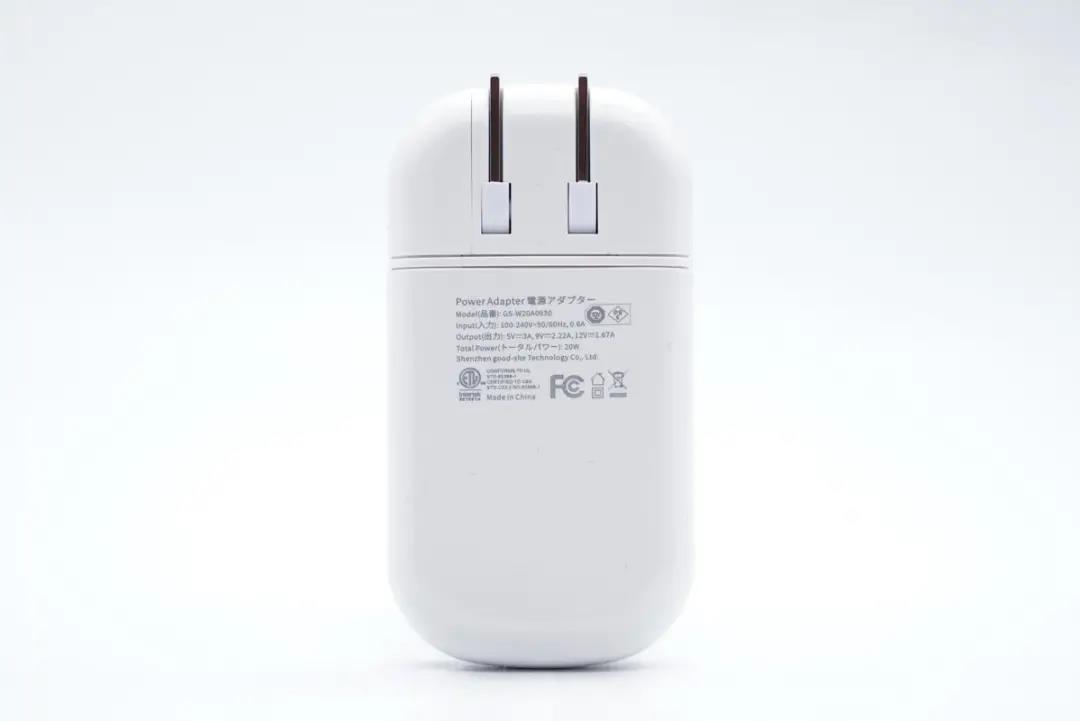 Product parameter information is printed on the back of the charger
Model: GS-W20A0930
Input: 100-240V~50/60HZ 0.6A
Output: 5V3A, 9V2.22A, 12V1.67A
Certification:PSE, FCC, ETL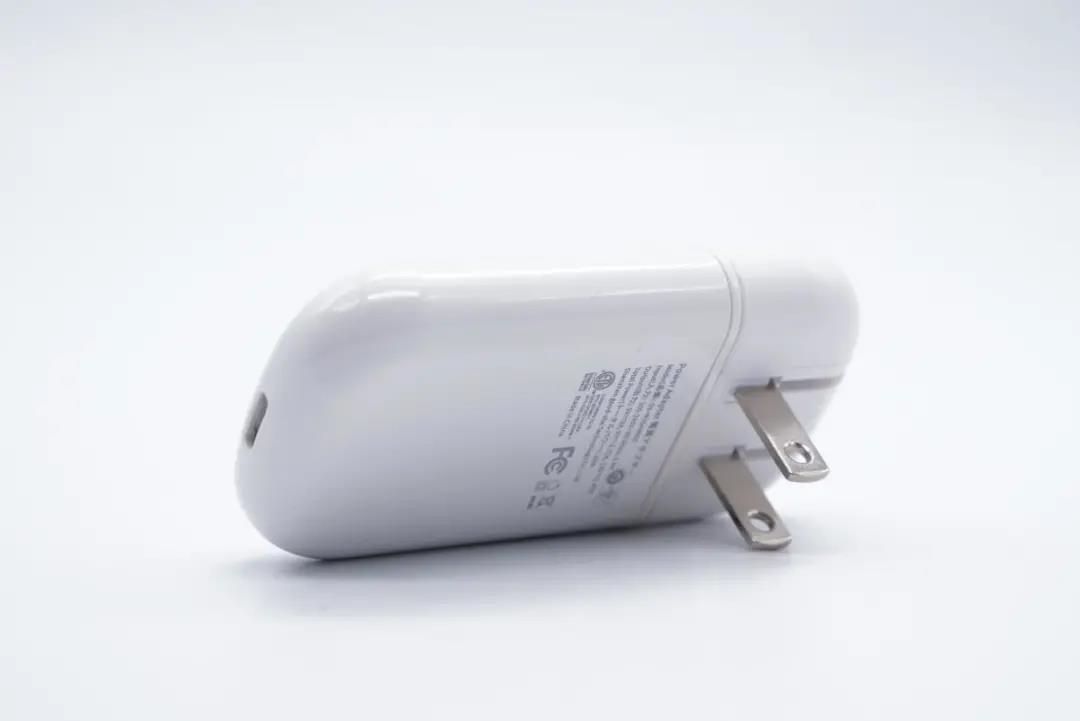 Equipped with foldable pins.。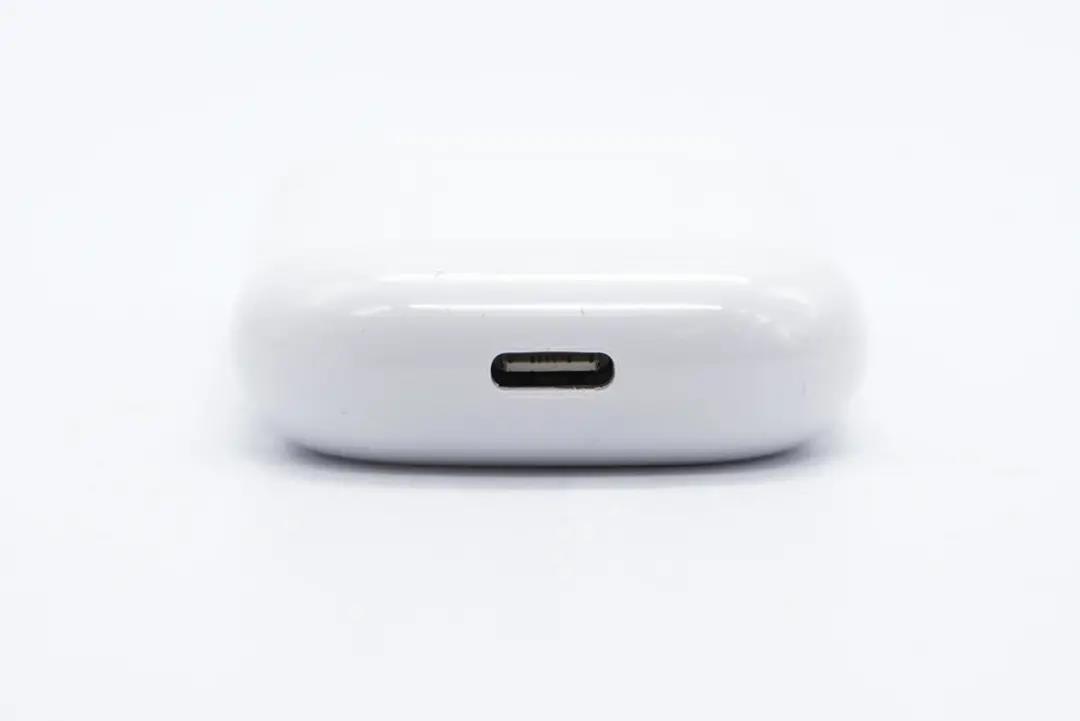 One end of the fuselage is equipped with a single USB-C port and a white rubber core.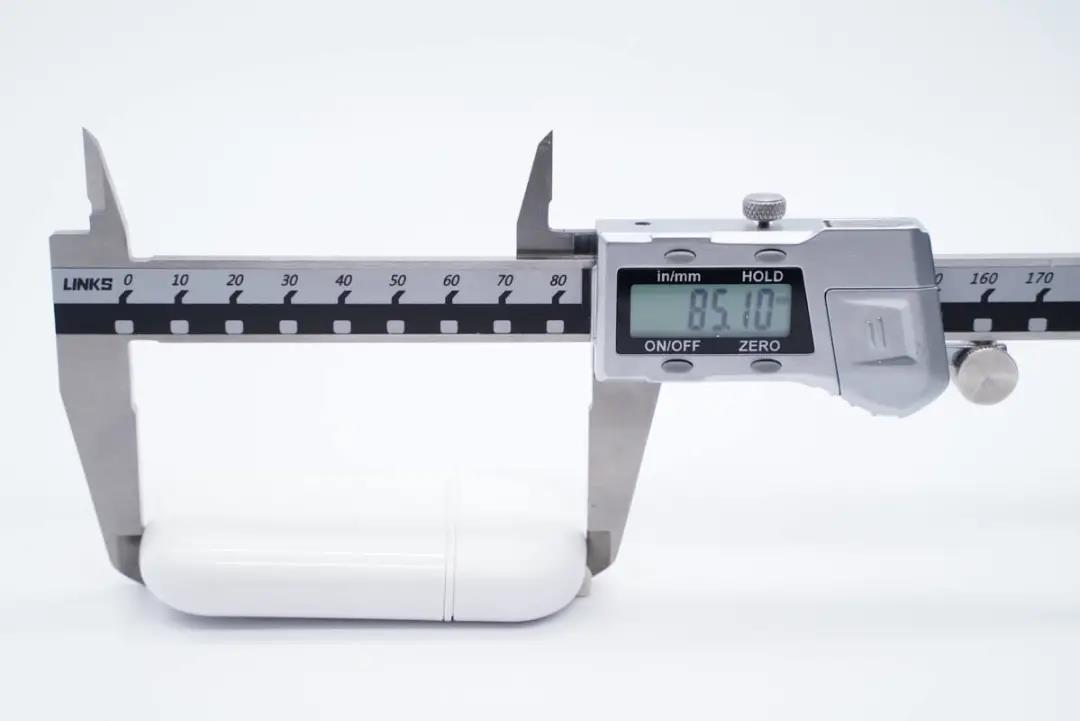 The measured length of the fuselage is 85.1mm.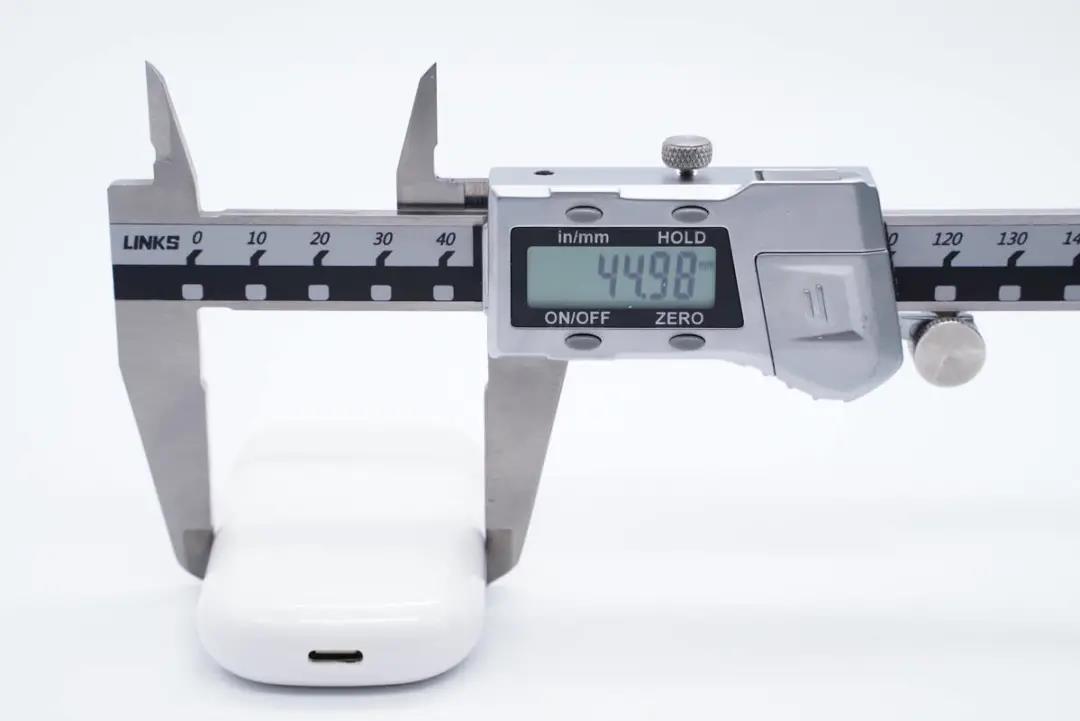 The width is 44.98mm.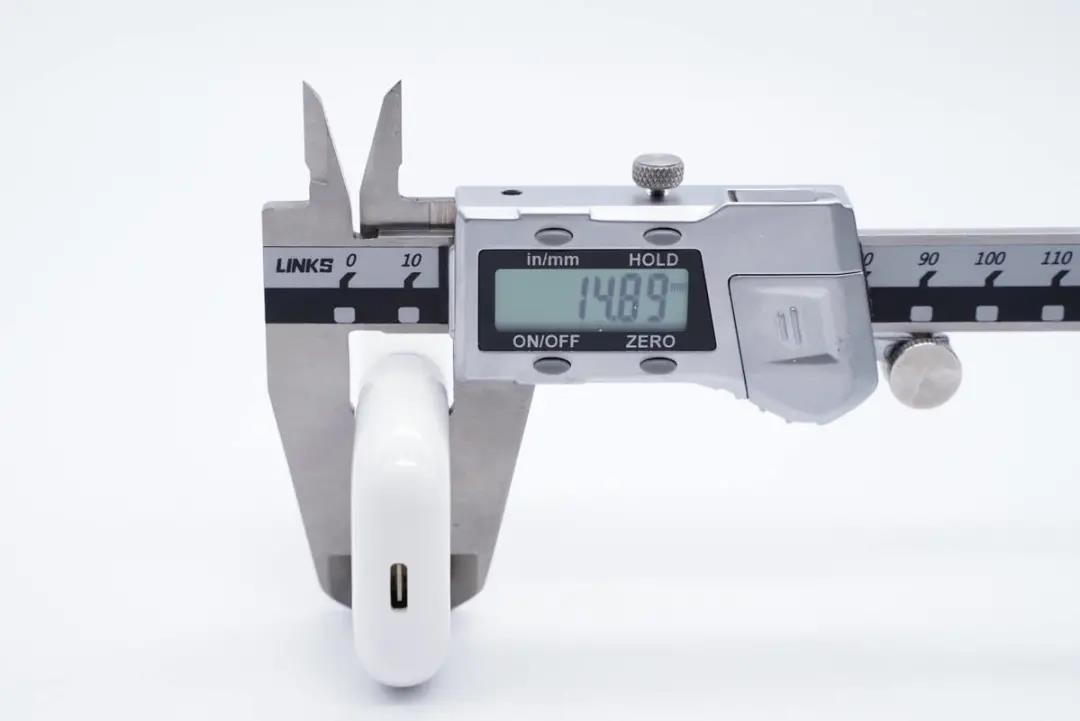 The thickness is 14.89mm.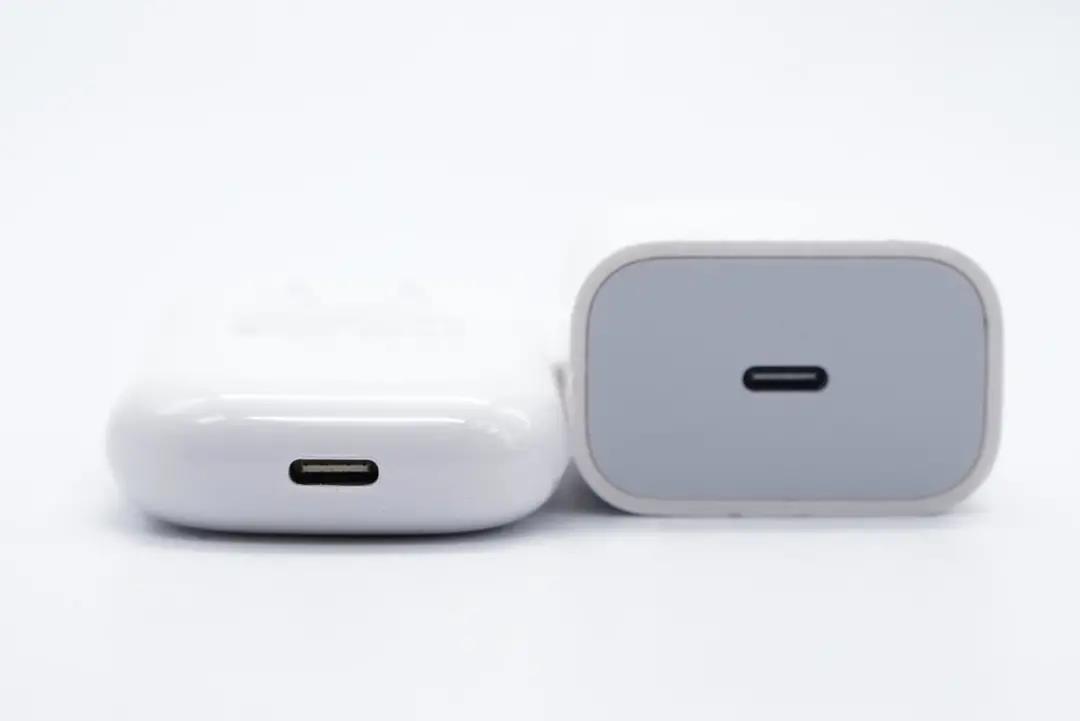 Compared with Apple's 20W charger, the thickness is less than half of that, so it can be easily put in your pocket.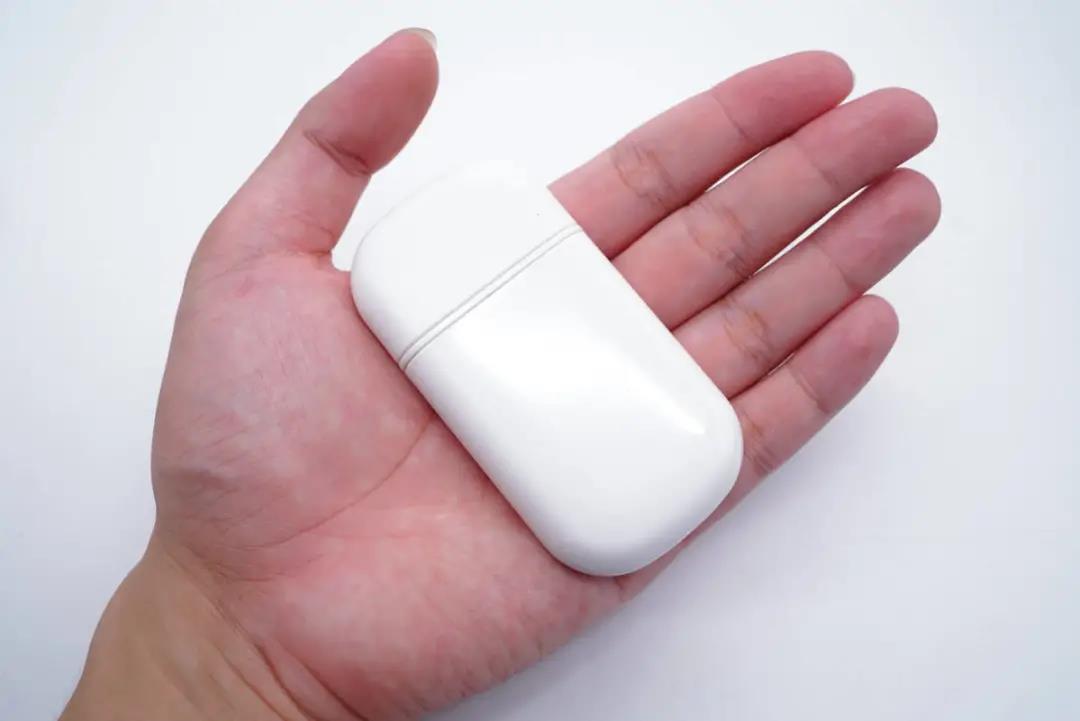 The intuitive feeling of holding it in your hand.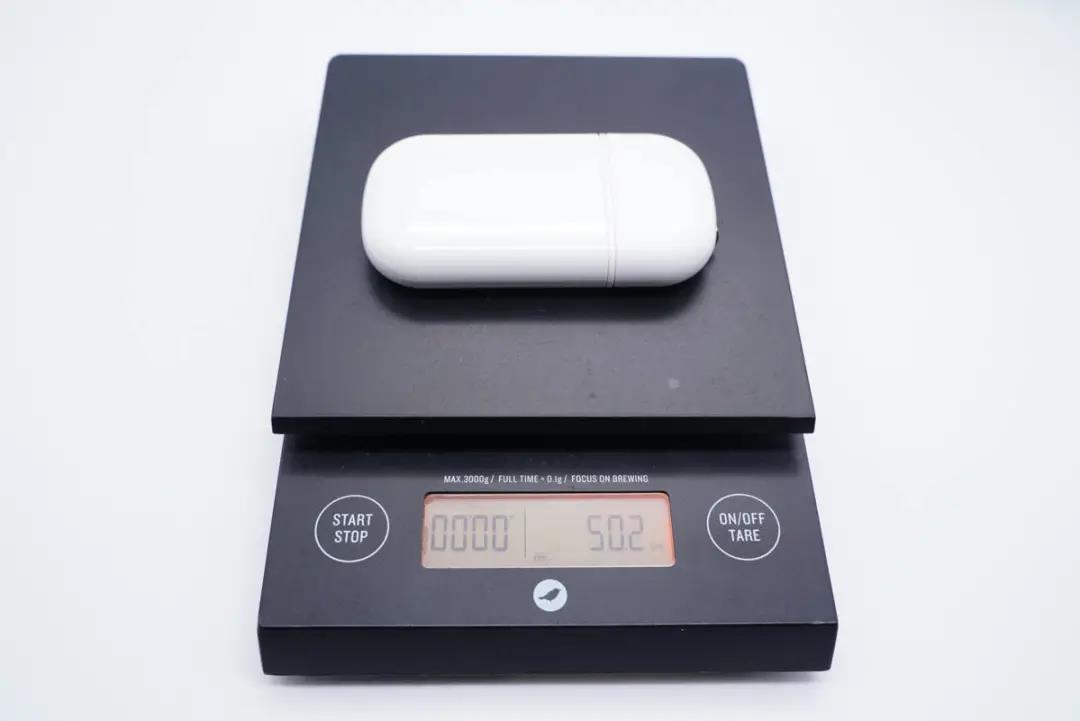 The net weight is about 50g.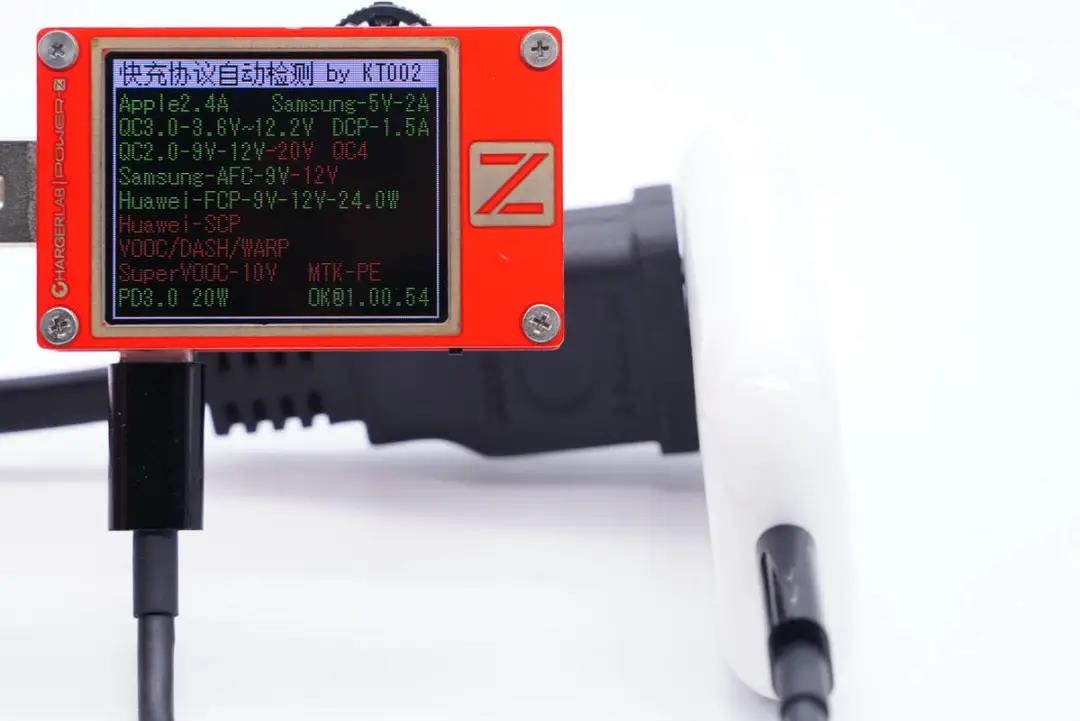 Using ChargerLAB Power-Z KT002, the USB-C port supports Apple2.4A, Samsung 5V2A and DCP protocols, as well as QC2.0/3.0, AFC, FCP, PD3.0 fast charging protocols.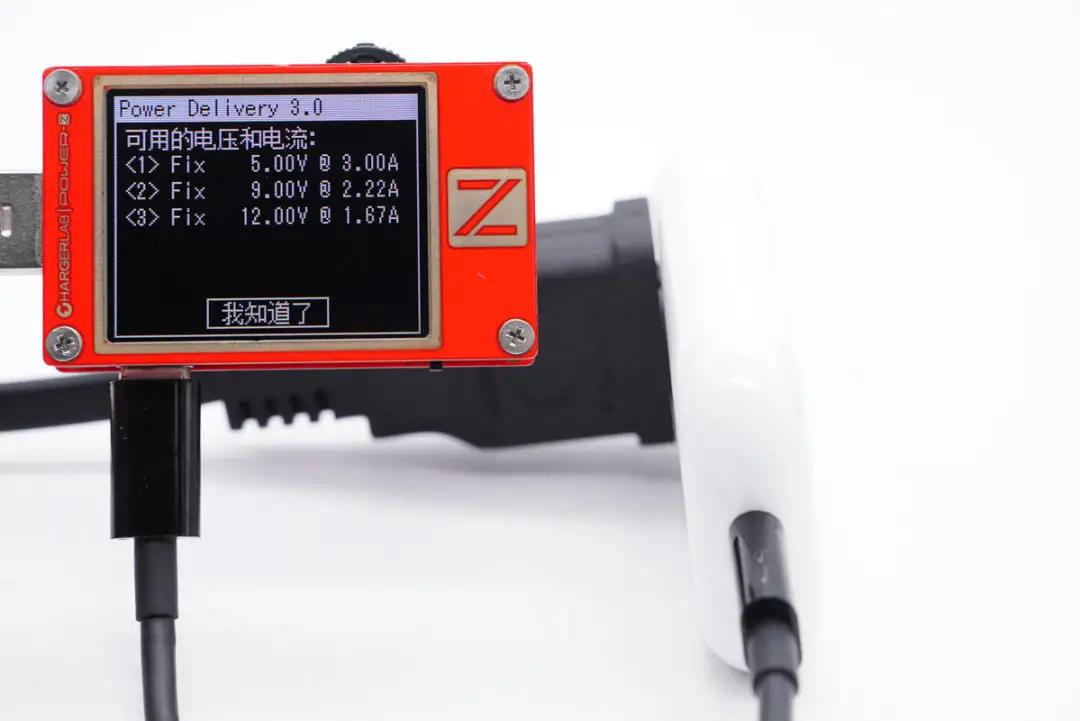 The PDO message shows that the USB-C port also has three sets of fixed voltage gears: 5V3A, 9V2.22A and 12V1.67A.
2. Dismantling of the 20W biscuit charger of Gushi Technology
The input end shell is disassembled, and the two parts of the body shell are connected by ultrasonic welding.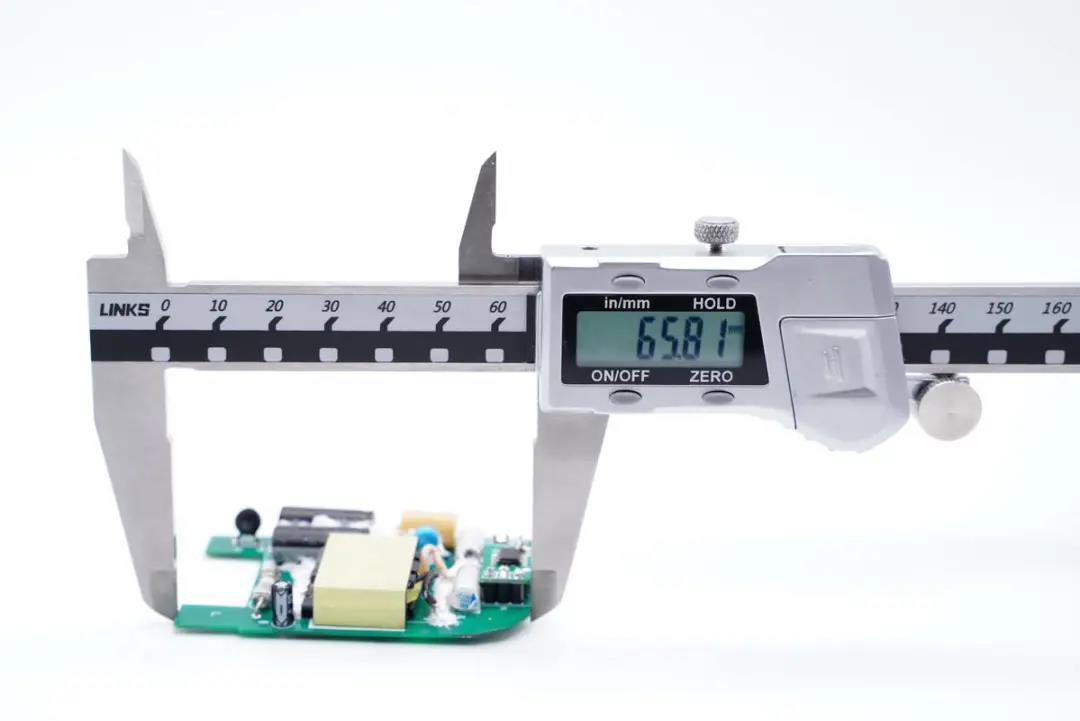 The measured length is 65.81mm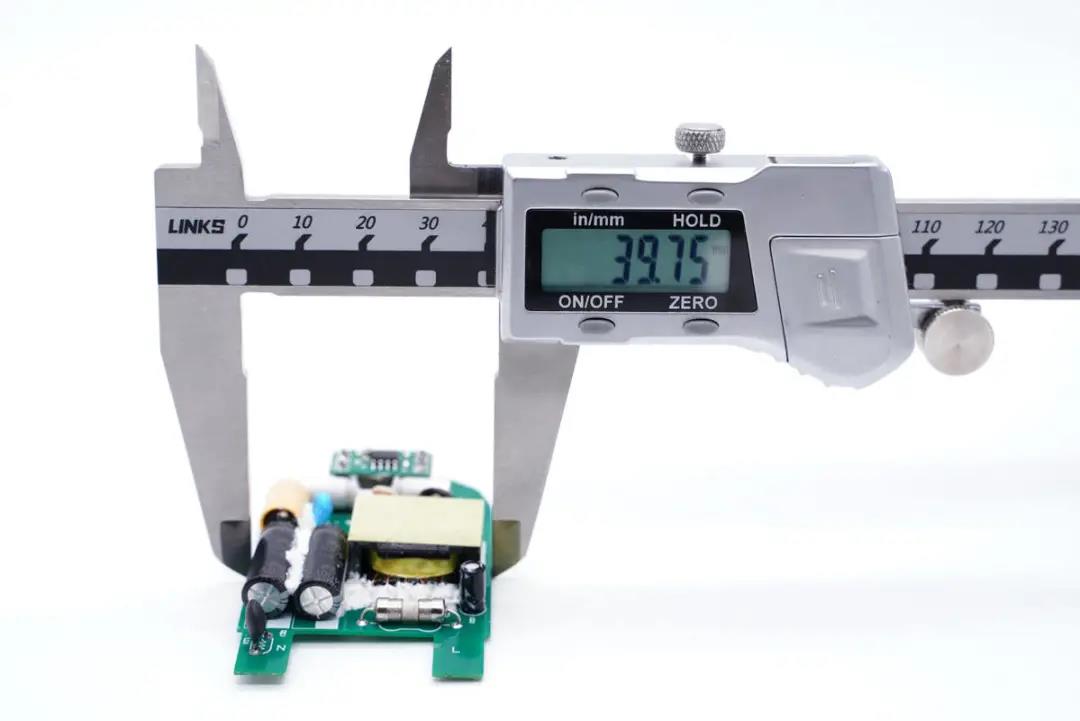 The width is 39.75mm.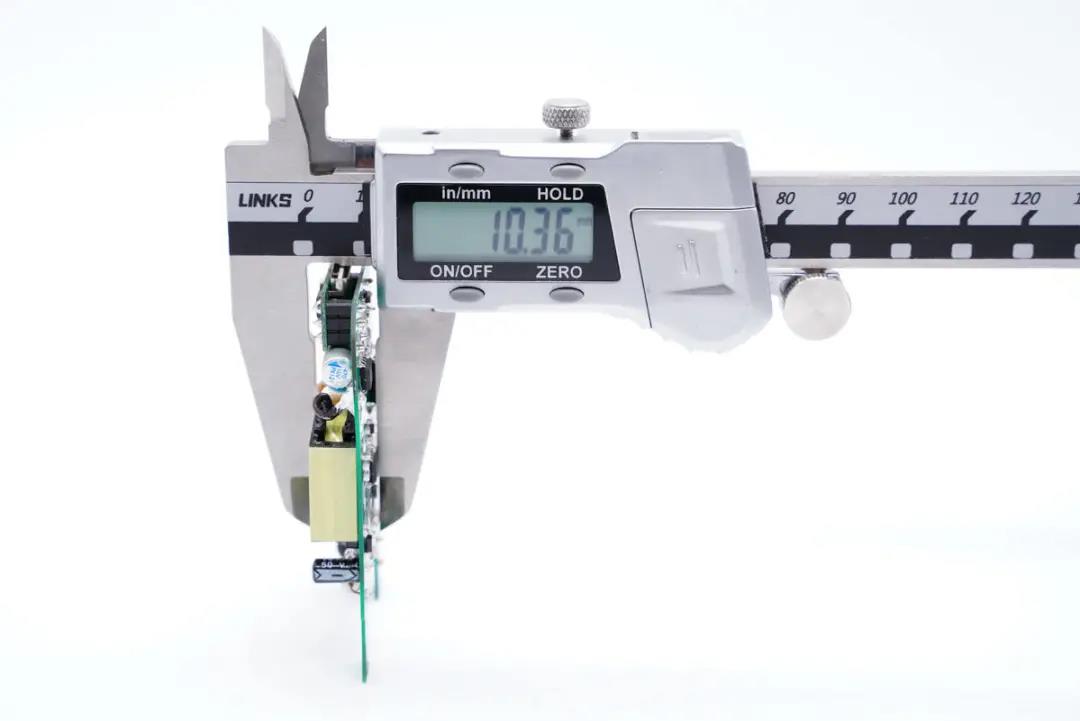 The module thickness is 10.36mm.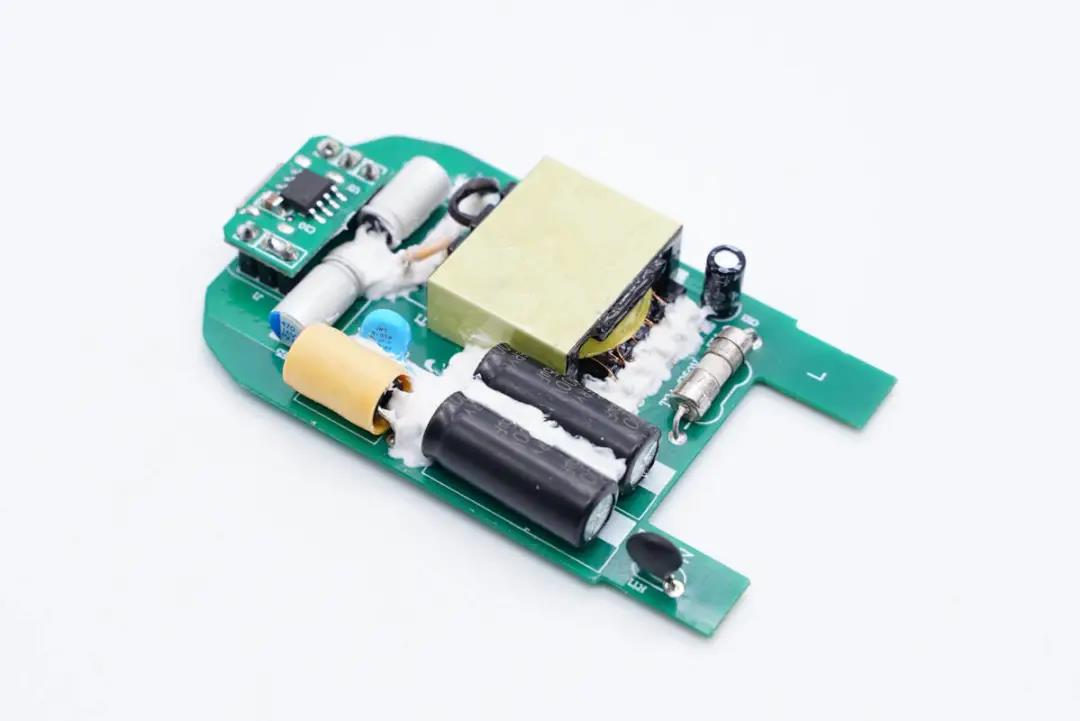 The filter capacitors on the PCB are balanced and glued and fixed, as are the transformers. In addition, it can be seen that the components have been simplified considerably.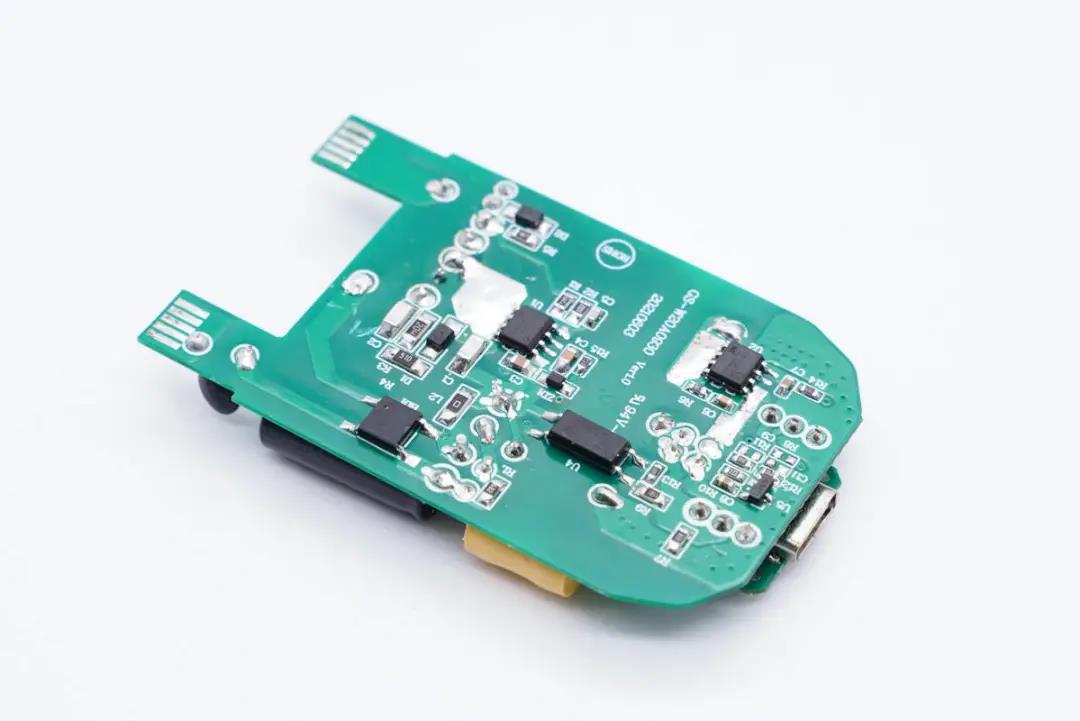 On the back of the PCB board, the solution is highly integrated, and the peripheral circuit is also quite simple.
Through observation, it is found that this 20W biscuit charger of GOOD-SHE adopts a QR switching power supply with wide-range output and a classic architecture of protocol chip controlling the output voltage. Below we start from the input terminal to understand the information of each device.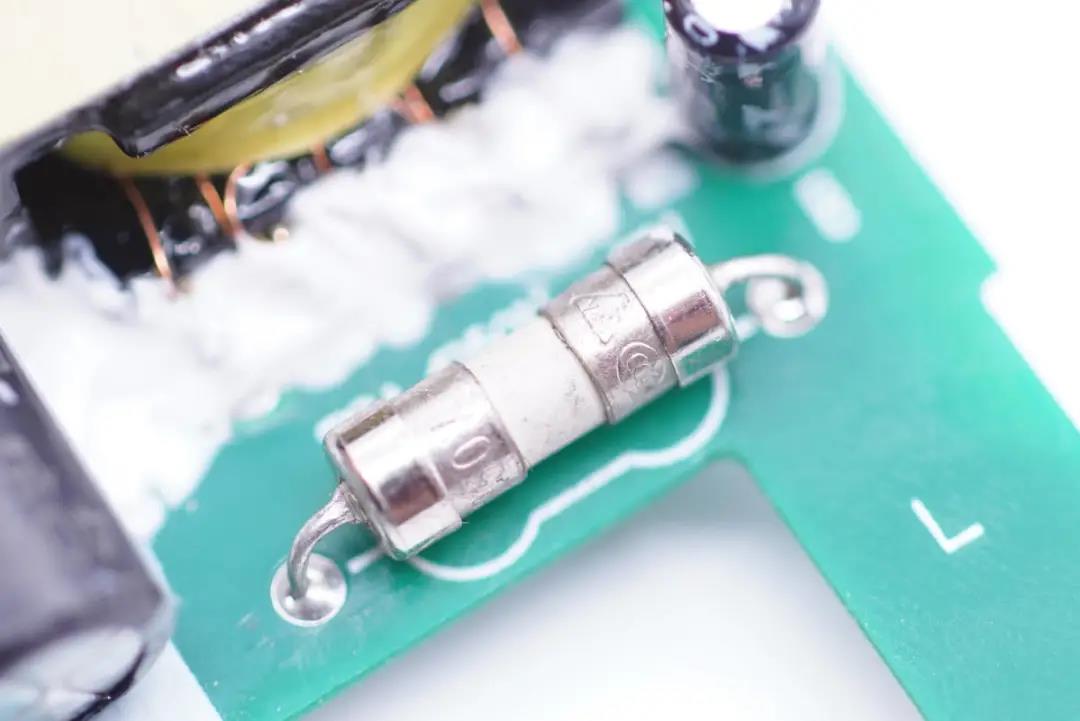 Fuse close-up.
NTC surge suppression resistors are used to suppress the power-on surge current.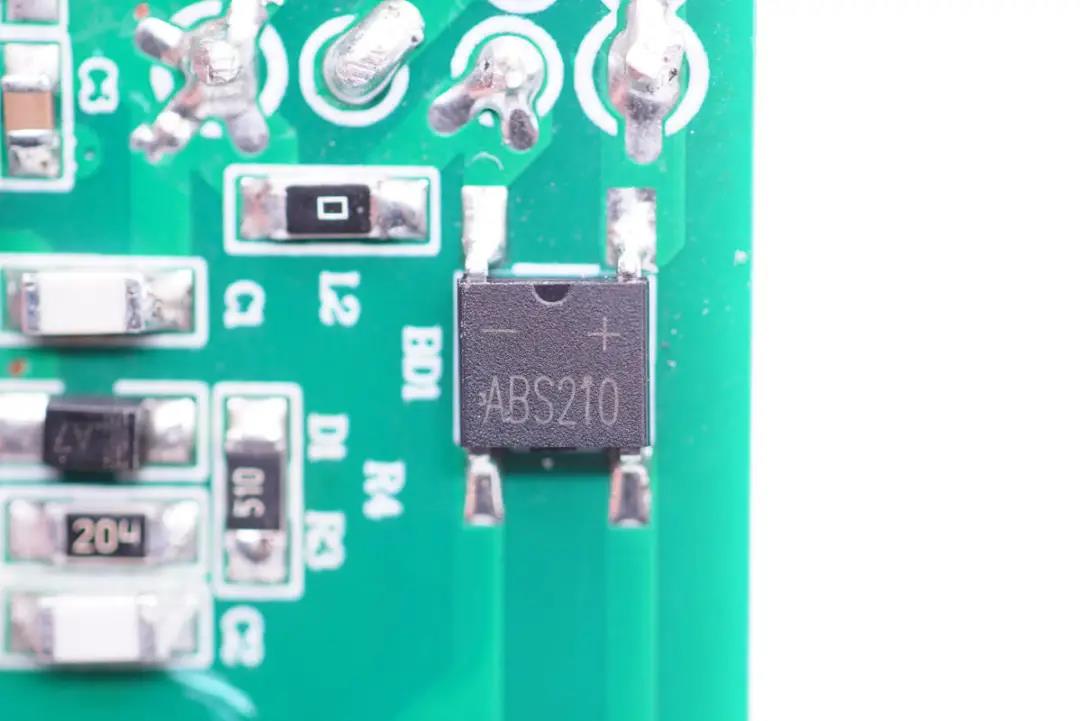 ABS210 rectifier bridge.
Two high-voltage filter electrolytic capacitors are from Emerald, the specifications are both 400V 15μF.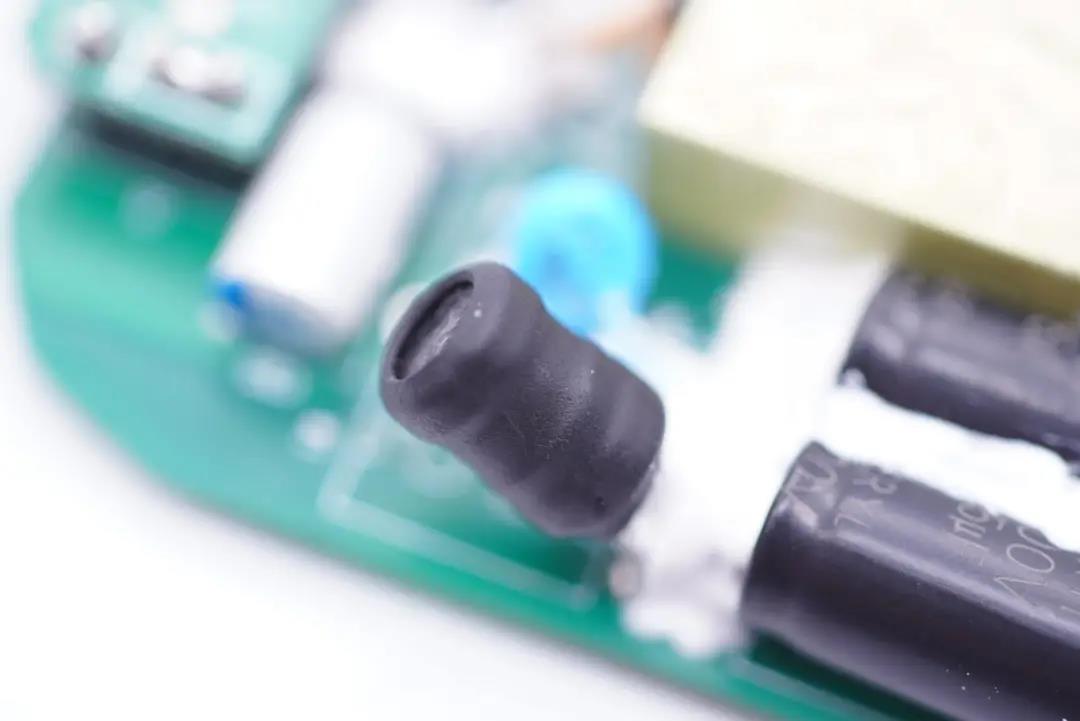 The heat-shrinkable tube of the I-shaped inductance jacket was covered with a yellow rubber sleeve for insulation protection.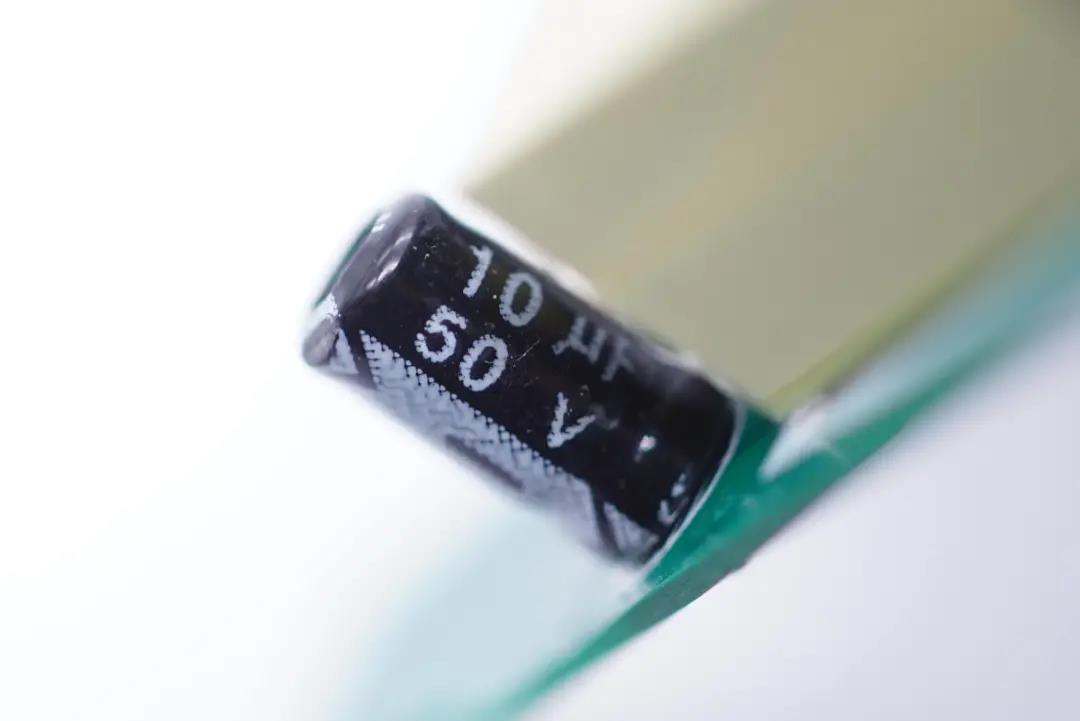 The power supply capacitor specification of the main control chip is 50V 10μF.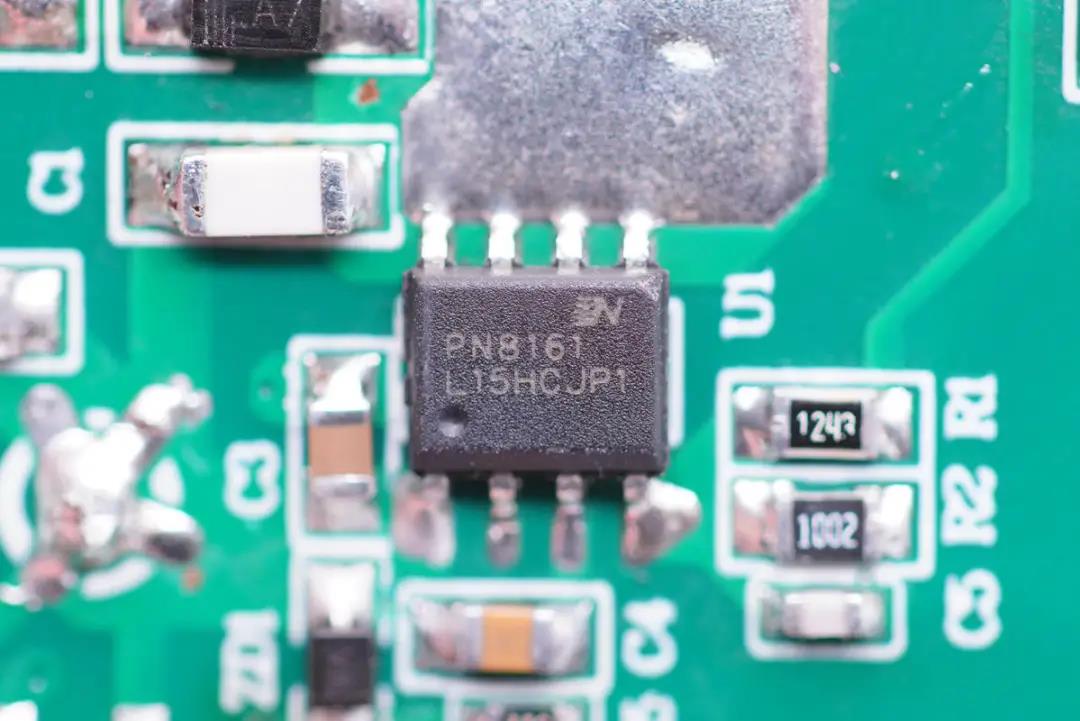 The PWM main control chip PN8161 comes from Xinpengwei. The chip integrates a quasi-resonant current mode controller and power MOSFET, which is dedicated to high-performance AC-DC switching power supply with simplified peripheral components.
The chip provides a very comprehensive and excellent performance of intelligent protection functions, including output over-voltage protection, cycle-by-cycle over-current protection, overload protection, and soft-start functions. PN8161 achieves ultra-low standby power consumption and best efficiency under the full voltage range through the three-mode hybrid modulation technology of QR-PWM, QR-PFM, and Burst-mode and the low-power structure technology of special devices. Frequency modulation technology and SoftDriver technology fully guarantee good EMI performance.
Transformer close-up.
OR-1009 optocoupler, used for output voltage feedback adjustment.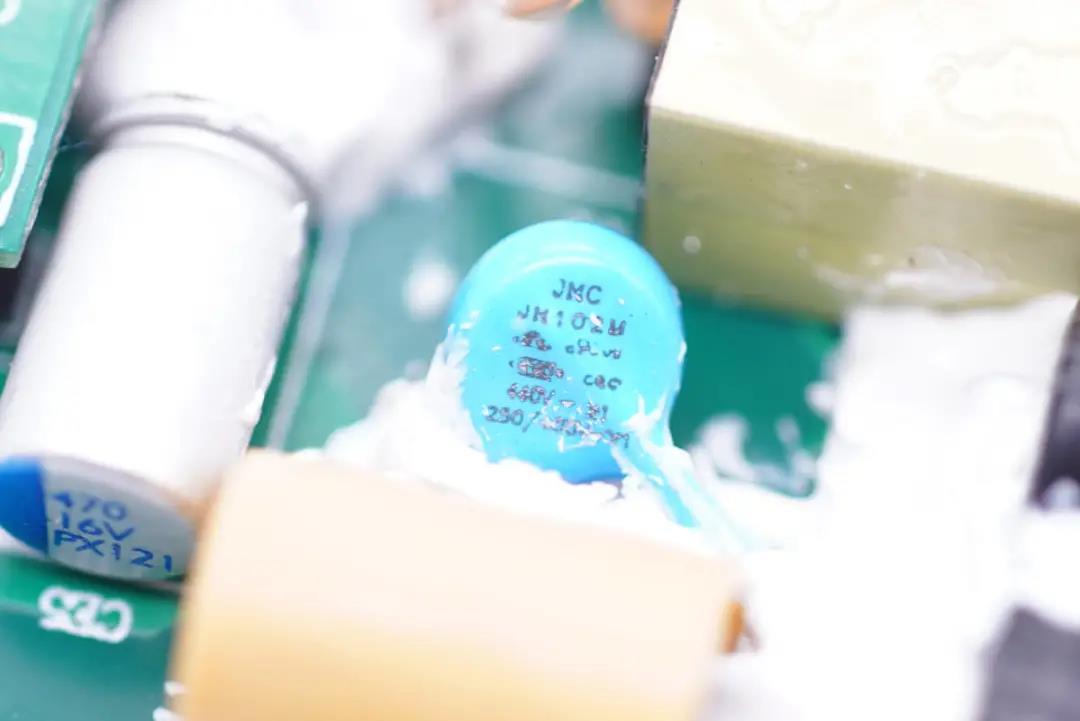 Y capacitor close-up.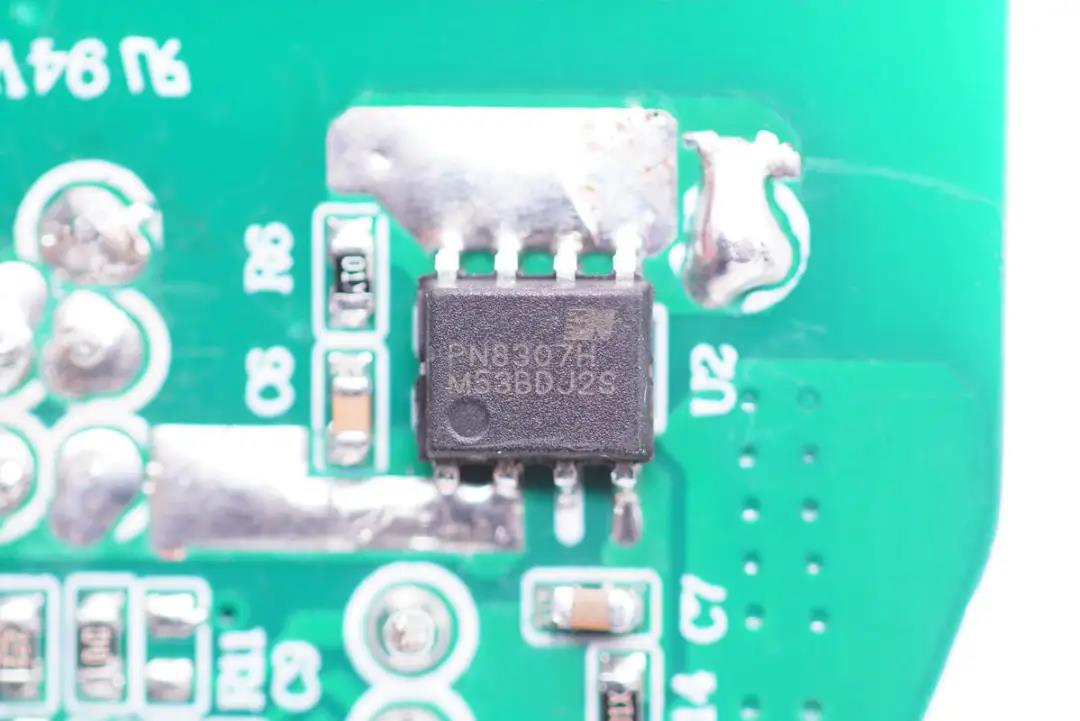 Matched with the PWM main control chip is the PN8307H secondary synchronous rectifier chip of Xinpeng Micro. PN8307H has a built-in synchronous rectifier controller and high avalanche power MOSFET, which is used to replace the secondary rectified Schottky diode in a high-performance AC/DC flyback system. The power MOSFET with extremely low turn-on voltage drop can increase the current output capacity and reduce The temperature rise improves the conversion efficiency, so that the system efficiency can meet the 6-level energy efficiency standard, and there is enough margin.
Chipown PN8307H built-in 12mΩ60V withstand voltage synchronous rectifier tube, suitable for 3.6V-20V common adapter output, suitable for QC3.0 adapter and other fixed voltage output adapters. The chip also integrates a very comprehensive auxiliary function, including output under-voltage protection, anti-error opening, minimum on-time and other functions, while the peripheral components are very streamlined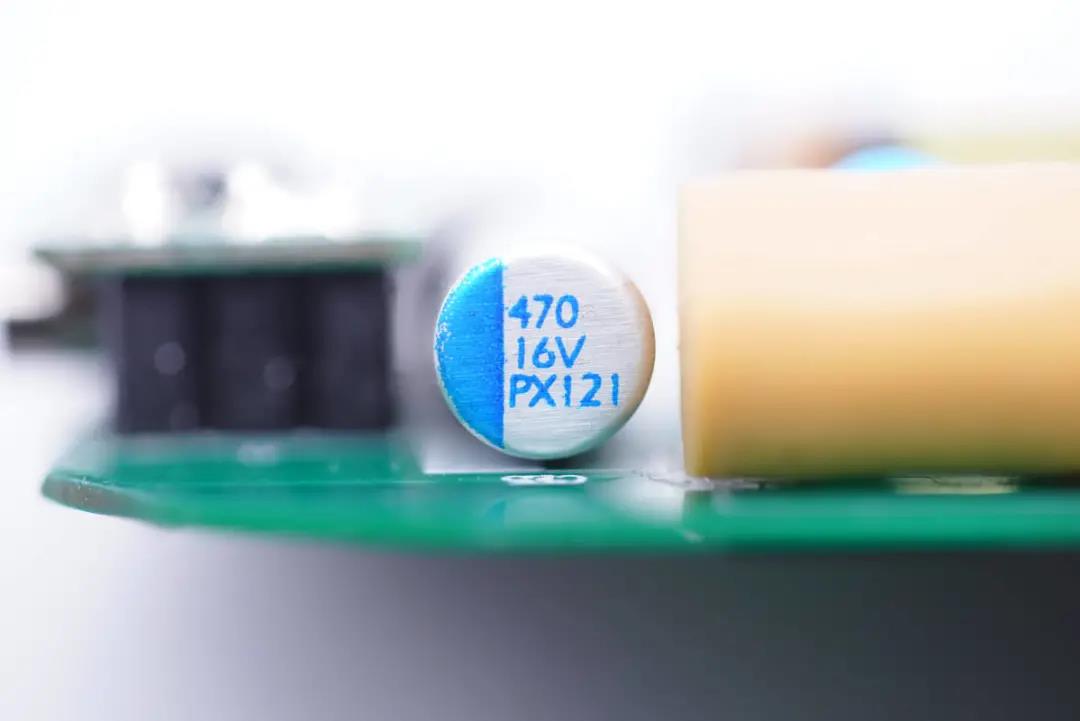 A close-up of the output filter solid capacitor, the specification is 16V 470μF.